Shopping Cart
Your Cart is Empty
There was an error with PayPal
Click here to try again
Thank you for your business!
You should be receiving an order confirmation from Paypal shortly.
Exit Shopping Cart
ATABKAM Professional Services
Delivering Business Value Consistently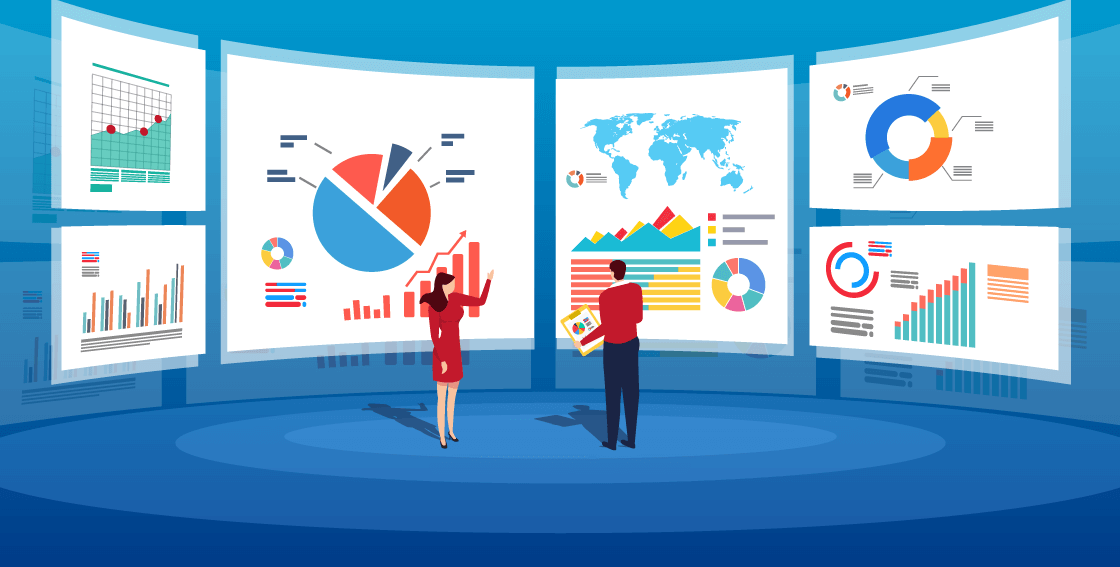 I. introduction
Data science is a fast-growing profession that uses advanced statistical and computational approaches to extract insights and information from massive and complicated data collections. Data science is important in marketing because it helps firms better understand their clients and target them with products and services.
Targeting clients effectively is critical for organizations of all sizes because it helps them to reach the right audience with the right message at the right time. Businesses may personalize their marketing efforts to specific target groups and boost their chances of success by researching client behaviour, preferences, and demographics using data science.
In this blog article, we will look at how businesses are using data science in their marketing efforts and how they are using data to better effectively target customers.
Furthermore, we will look at real-world examples of businesses that have effectively integrated data science into their marketing strategy, as well as the lessons they have learned along the way.
II. Data collection for marketing initiatives
To effectively employ data science in marketing, data on consumer preferences, behaviours, and other relevant characteristics must be collected and analyzed.
Many different types of data are routinely used in marketing, including:
 Demographic data: This sort of data comprises information about a certain population's demographic features, such as age, gender, income, education level, and location. Businesses may adapt their marketing efforts by understanding the characteristics of their target audience.
 Behavioural data: Customer activities and behaviours, including website visits, purchases, and social media interactions, are reflected in behavioural data. Behavioural data may assist organizations in understanding how customers engage with their brand as well as identifying behavioural patterns and trends.
 Transactional data: This sort of data contains information on transactions, such as purchase history and payment method. Transactional data may help firms uncover upselling and cross-selling possibilities as well as obtain insight into client purchase behaviour.
Businesses can use a variety of data sources in their marketing operations, including:
 Website analytics: Businesses may collect information about website traffic using technologies like Google Analytics, such as the pages that visitors visit, the amount of time they spend on the site, and the activities they perform.
 Customer surveys: By having consumers take surveys, businesses may learn about their preferences, habits, and brand experiences.
 Social media. Data from social media sites such as Facebook and Twitter may be used by businesses to acquire audience insights and track brand engagement.
Companies may collect and analyze data using a range of techniques and technologies, including:
 Machine learning: Machine learning algorithms can scan large information to detect patterns and trends that people find difficult to notice. This can assist in identifying consumer behaviour trends and forecasting future customer behaviour.
 Natural language processing: This technology can extract information about client preferences and emotions from text data, such as customer reviews and social media posts.
 Data visualization tools: Businesses may view and analyze data in a graphical style using tools such as Tableau and Power BI, making it easier to identify trends and unearth insights.
III. Targeting customers with data
Data science in marketing is generally used by businesses to segment their consumer base and target their marketing efforts to specific customer groups.Businesses may find qualities that distinct client groups share and generate more effective marketing campaigns by evaluating data about customer preferences, behaviours, and other relevant aspects.
For example, a firm selling outdoor equipment may utilize data to segment its consumer base based on criteria such as age, gender, region, and hobbies.The corporation might then design customized marketing efforts for each of these groups, such as email campaigns featuring various items or advertising presented to people based on their interests.
Another way for businesses to reach clients using data is through personalization tactics such as tailored emails and targeted adverts.Businesses may build marketing messages that are more likely to be helpful and engaging for each user by evaluating what consumers enjoy and how they act.
However, there are challenges and ethical concerns to consider when using data to target customers. One difficulty is the possibility of privacy concerns since firms must guarantee that consumer data is collected and used in a transparent manner that respects their privacy.
Furthermore, biases in data gathering and analysis must be avoided since they might lead to erroneous or unjust consumer targeting.
IV. Case studies
There are several instances of firms that have employed data science successfully in their marketing operations. Consider the following case studies:
 Netflix is well-known for using data science to customize user suggestions. The firm may propose material that is more likely to be of interest to each user by evaluating data on user preferences and viewing patterns. This has aided Netflix's user engagement and led to the company's success.
 Amazon: Using data science, Amazon optimizes its marketing operations in a variety of ways. For example, the corporation employs data to optimize product placement on its website and to target marketing to individual customers. Amazon uses data science to forecast which goods consumers are likely to purchase and to provide product suggestions based on prior purchases.
 Google: Google uses data science to tailor its search engine results and maximize ad placement. The organization can give consumers more relevant search results and tailored adverts by analyzing data on user search queries and browsing activities.
Lessons learnt and best practices for other firms attempting to achieve a similar result:
 To effectively employ data science in marketing, data on consumer preferences, behaviours, and other relevant characteristics must be collected and analyzed. This can help identify trends and insights that can be used to inform marketing strategy and methods.
 Use data to segment and target customers: By segmenting their customer base based on data-driven insights, businesses can better focus their marketing efforts on specific consumer categories and increase the efficiency of their campaigns.
 Use data-driven decision-making: Data science may help organizations make better marketing decisions. Businesses may make more informed decisions and achieve better results by incorporating data into their strategy and methods.
 Continuously monitor and optimize activities: It is critical to regularly measure the efficacy of marketing initiatives and use data to refine and improve them over time. This might help organizations keep ahead of the competition and continually enhance their marketing efforts.
V. Finally,
Finally, as firms attempt to better understand and target customers, the relevance of data science in marketing is expanding.
By gathering and analyzing data about client preferences, behaviours, and other relevant aspects, businesses may utilize Data Science to inform their marketing strategy and methods, resulting in more effective campaigns.
In the near future, data science will most certainly continue to play an important role in the marketing business. Businesses will have even more opportunities to employ data science to acquire insights and improve their marketing strategies as technology progresses and data becomes more accessible.
We can expect data science to be employed in marketing in even more complex ways in the future, such as by using artificial intelligence and machine learning to improve campaigns and tailor marketing messages.
Businesses that embrace data science and utilize it to guide their marketing activities will be well-positioned for success in an increasingly competitive climate.
VI. Supplemental Resources
Here are some resources for more information about marketing and data science:
• Forbes: "Data Science in Marketing: How to Use it to Effectively Target Customers" - This article addresses the importance of data science in marketing and provides recommendations on how organizations may use it to effectively target customers.
• Marketing Tech News: "The Role of Data Science in Modern Marketing". This article looks at the importance of data science in modern marketing and how it may help firms improve their campaigns.
• "Data Science in Marketing: A Comprehensive Guide" - Data Science Central. This comprehensive guide covers the principles of data science in marketing, such as data collection and analysis, consumer segmentation, and marketing optimization.
• "The Role of Data Science in Modern Marketing," HubSpot —This article examines the significance of data science in modern marketing and how it may help firms improve their campaigns and consumer targeting efforts.
• "Data Science for Marketing," Harvard Business Review: This article analyses the importance of data science in marketing and gives ideas on how organizations may incorporate it into their marketing plans.
• Columbia Business School: https://www.youtube.com/watch?v=o1bSIp65ThE : This video explores the usage of Data Science in Marketing, in a conversational format
**********
I know we're already markedly in 2022, but I thought it was still worth sharing some of my predictions on what we can expect in Data & Analytics for this year.
These predictions are largely the result of a conversation with some members of my team last month during a long car ride from Wales to London. These predictions, like the conversations that inspired them, oscillate between fun and serious....
**********
(To read the entire article, please click on the link below)
https://medium.com/geekculture/data-analytics-trends-to-watch-in-2022-8ad7ef447f34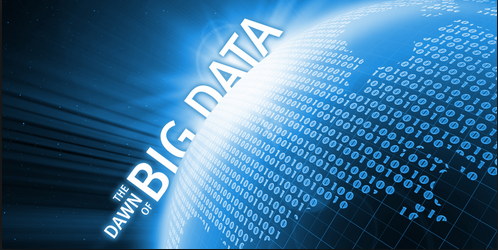 *********
Every year, Pathologists diagnose 14 million new patients with cancer around the world. That's millions of people who'll face years of uncertainty.
Pathologists have been performing cancer diagnoses and prognoses for decades. Most pathologists have a 96–98% success rate for diagnosing cancer. They're pretty good at that part.
The problem comes in the next part. According to the Oslo University Hospital, the accuracy of prognoses is only 60% for pathologists. A prognosis is the part of a biopsy that comes after cancer has been diagnosed, it is predicting the development of the disease.
It's time for the next step to be taken in pathology.
Introducing Machine Learning....
*********
(To read the entire article please click on the image below) 
*******
The applications are nearly endless. Machine learning is helping scientists to analyze DNA, decode the human genome, assess disease phenotypes, understand gene expression, and even participate in a process called gene editing, where DNA is actually "spliced" into an organism's genetic code...
*******    
(To read the entire article, please click on the image below)
*****
The data scientist role is fast becoming the most sought-after career in the technology world. Companies like Google, Facebook, Amazon and LinkedIn are using data scientists to help them maintain that innovative edge in the digital data era. And now data and technology enthusiasts are aspiring to become data scientists the same way some musicians aspire to become rock stars. Perhaps that's why some people are referring to data scientists as the new rock stars of the technology era.
Unfortunately, this role is still so new that there's still a level of obscurity about it, which means many wannabe data scientists are driving their tour buses down the wrong road. Do data scientists deserve their rock star reputations? We dive into the world of data science with an interview with Jake Porway, the data scientist from the R&D lab at The New York Times.
*****
(To read the entire article, please click on the image below)
******
Technology is poised to change the workplace. Soon you may have a robot for a co-worker or a microchip embedded under your skin that's a work ID.
Some innovations are already making an impact. Virtual reality, for example, is going beyond gaming to serve as a powerful workplace training tool.
One of the biggest areas where VR training can be useful is safety, according to J. P. Gownder, vice president at research firm Forrester.
A startup named Strivr designs VR experiences that allow construction workers who put on a VR headset to understand hazards before entering a site. Nurses can use it to learn more about medical devices they use to treat patients.
The technology can be put to quirkier use too. Strivr has worked with Walmart to prepare workers for Black Friday crowds. It's also worked with Dallas Cowboy and Minnesota Viking football players, making it easier for players to envision and learn plays even when they're off the field....
******
(To read the entire article, please click on the image below)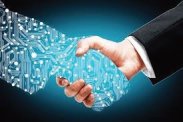 ******
The consumer packaged goods (CPG) landscape is in the midst of a significant shake-up. Coca-Cola recently reshuffled its leadership team to focus on growth, innovation, and digital. Unilever has acquired Dollar Shave Club, a young startup, for $1 billion in a move to introduce a new model of subscription sales. L'Oréal has made a strategic investment in Founders Factory, a digital startup accelerator. And at Greycroft, a venture capital firm, investor Teddy Citrin has laid out a veritable map for the further disruption of every consumer products category.
From our view and experience, what underpins the success of these new ideas and approaches is the abilities, skills, and mindset of the company's workforce. In our work with leading consumer products companies around the world, we've identified clear practices and investments that bring a greater chance of success in organizing a workforce around the expectations and needs of the connected consumer. Here are five:...
*******
(To read the entire article, please click on the image below)
******
Due to recent advances - compute, data, models - the role of learning in autonomous systems has expanded significantly, rendering new applications possible for the first time. While some of the most significant benefits are obtained in the perception modules of the software stack, other aspects continue to rely on known manual procedures based on prior knowledge on geometry, dynamics, kinematics etc. Nonetheless, learning gains relevance in these modules when data collection and curation become easier than manual rule design. Building on this coarse and broad survey of current research, the final sections aim to provide insights into future potentials and challenges as well as the necessity of structure in current practical applications...
*******
(To read the entire article, please click on the image below)
*****
While Bitcoin and cryptocurrency may have been the first widely known uses of blockchain technology, today, it's far from the only one. In fact, blockchain is revolutionizing most every industry. Here are just a few of the practical examples of blockchain technology.
Entertainment
‌KickCity—Platform for event organizers that enables them to pay only for what they get, and rewards community members by sharing those events. Their products generate around $50k monthly with more than 70k users and 300 event hosts.
B2Expand—Based on the Ethereum blockchain they create cross-gaming video games. Their first video game "Beyond the Void" got into Ubisoft's startup program and they're the first gaming company on Steam with a crypto economy....
*****
(To read the entire article, please click on the image below)
/