Shopping Cart
Your Cart is Empty
There was an error with PayPal
Click here to try again
Thank you for your business!
You should be receiving an order confirmation from Paypal shortly.
Exit Shopping Cart
ATABKAM Professional Services
Delivering Business Value Consistently
*******
Here are some of the main ways behavioral economists say we let ourselves down.
\Nobel thinking.
Sorry to say it, but you're not perfect. We like to believe that we are smart, rational creatures, always acting in our best interests. In fact, dominant economic theory these days often makes that assumption.
What was left of this illusion was further dismantled by the The Royal Swedish Academy of Sciences, who awarded the Nobel prize in economics to Richard Thaler, an American economist at the University of Chicago, for his pioneering work in behavioral economics, which examines humanity's flaws—namely, why we don't make rational economic decisions...
*******
(To read the entire article, please click on the image below)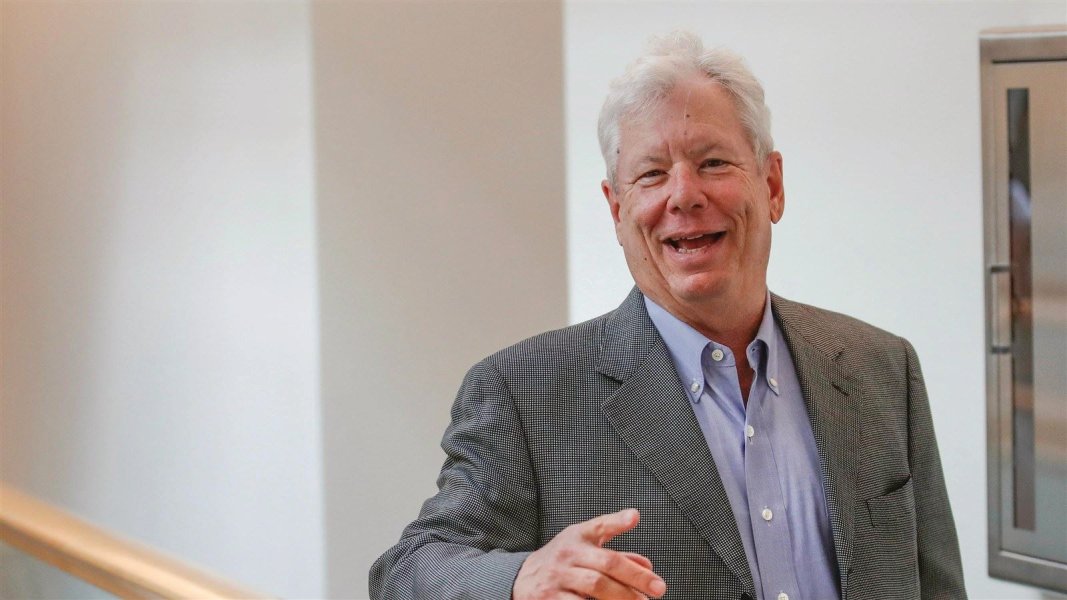 *****
Behavioral economics seems to have captured the popular imagination. Authors like Michael Lewis write about it in best sellers like "The Undoing Project," while pioneers of the field like Daniel Kahneman popularize it in books like "Thinking, Fast and Slow." Its lexicon of "nudging," "framing bias" and "the endowment effect" has become part of the vernacular of business, finance and policymaking. Even "Crazy Rich Asians," the summer's blockbuster romantic comedy, features an explicit nod to "loss aversion," a key concept in the field.
What is behavioral economics, and why has it become so popular? The field has been described by Richard Thaler, one of its founders, as "economics done with strong injections of good psychology." Proponents view it as a way to make economics more accurate by incorporating more realistic assumptions about how humans behave....
*****
(To read the entire article, please click on the image below)
*********
Soaring flows of data and information now generate more economic value than the global goods trade.
Conventional wisdom says that globalization has stalled. But although the global goods trade has flattened and cross-border capital flows have declined sharply since 2008, globalization is not heading into reverse. Rather, it is entering a new phase defined by soaring flows of data and information.
Remarkably, digital flows—which were practically nonexistent just 15 years ago—now exert a larger impact on GDP growth than the centuries-old trade in goods, according to a new McKinsey Global Institute (MGI) report, Digital globalization: The new era of global flows. And although this shift makes it possible for companies to reach international markets with less capital-intensive business models, it poses new risks and policy challenges as well...
*********
(To read the entire article, please follow the link below)
*********
The news of society's growing inequality makes all of us uneasy. But why? Dan Ariely reveals some new, surprising research on what we think is fair, as far as how wealth is distributed over societies ... then shows how it stacks up to the real stats.
*********
(To watch the video, please follow the link below)
***********
What do you learn when you sail around the world on your own? When solo sailor Ellen MacArthur circled the globe – carrying everything she needed with her – she came back with new insight into the way the world works, as a place of interlocking cycles and finite resources, where the decisions we make today affect what's left for tomorrow. She proposes a bold new way to see the world's economic systems: not as linear, but as circular, where everything comes around.
***********
(To watch the video, please follow the link below)
****
You've done everything—endured diets, purged your freezer of Ben & Jerry's, and educated yourself on fat, sugar, and calories. Yet, you can't manage to lose weight.
What's wrong with you? According to standard economic theory, which gives humans (perhaps too much) credit for making rational choices, those efforts should be enough to change your behavior. If you know the consequences but still get fat, you must want to be overweight.
"Losing $100 is more painful than gaining $100 is pleasurable"


Of course not, say 
Leslie John
 and 
Michael Norton
, professors at Harvard Business School specializing in the burgeoning field of behavioral economics. "Standard economic theory suggests that as long as people understand the full consequences of their actions, they tend to act in their self interest," says John. "If they want to be healthy, and you tell them how many calories are in a burger, then they'll eat better." But behavioral economics suggests that people make mistakes in their thinking. For example, we have self-control problems that can lead us to knowingly "misbehave."
Such biases are the bread and butter of behavioral economics, and have been accepted into the mainstream of economics and pop culture, particularly since the recent publication of popular books such as Richard Thaler and Cass Sunstein's Nudge, Dan Ariely's Predictably Irrational, and Daniel Kahneman's Thinking, Fast and Slow....
****
(To read the full article, please follow the link below)
/