Shopping Cart
Your Cart is Empty
There was an error with PayPal
Click here to try again
Thank you for your business!
You should be receiving an order confirmation from Paypal shortly.
Exit Shopping Cart
ATABKAM Professional Services
Delivering Business Value Consistently
**********
I know we're already markedly in 2022, but I thought it was still worth sharing some of my predictions on what we can expect in Data & Analytics for this year.
These predictions are largely the result of a conversation with some members of my team last month during a long car ride from Wales to London. These predictions, like the conversations that inspired them, oscillate between fun and serious....
**********
(To read the entire article, please click on the link below)
https://medium.com/geekculture/data-analytics-trends-to-watch-in-2022-8ad7ef447f34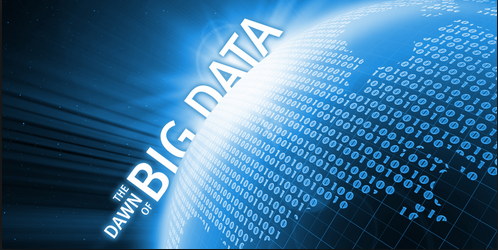 ******
Scientists at MIT and Harvard's Broad Institute and MIT's CSAIL built a deep learning network that can acquire a broad representation of molecular structure and thereby discover novel antibiotics. The resulting compound, halicin, can destroy a pathogen for which no cure has existed, and it could even help in the fight against coronavirus...
******
(To read the entire article, please click on the image below)
******
A Silicon Valley startup has completed what appears to be the first commercial freight cross-country trip by an autonomous truck, which finished a 2,800-mile-run from Tulare, California to Quakertown, Pennsylvania for Land O'Lakes in under three days. The trip was smooth like butter, 40,000 pounds of it.
Plus.ai, a 3-year-old company in Cupertino, announced the milestone Tuesday. A safety driver was aboard the autonomous semi, ready to take the wheel if needed, along with a safety engineer who observed how things were going...
*******
(To watch the video, please click on the image below)
******
In a recent speech, Forrester vice president and principal consultant Huard Smith said that the human aspect of many professions would be "all gone" by 2030 due to advances in AI and ML technology.
In this piece, I'll look at seven of the industries or positions that are currently most likely to decline over the next decade. Believe me; number seven will surprise you.
1. Telemarketers
The chances of this particular role becoming fully computerized are as high as 99.9%. This is mainly because telemarketing conversion rates are relatively low. Also, there is an expected 4% reduction in career growth expectancy across this industry over the next few years.,,
******
(To read the entire article, please click on the image below)
*********
The key to becoming a medical specialist, in any discipline, is experience.
Knowing how to interpret symptoms, which move to make next in critical situations, and which treatment to provide — it all comes down to the training you've had and the opportunities you've had to apply it.
For AI algorithms, experience comes in the form of large, varied, high-quality datasets. But such datasets have traditionally proved hard to come by, especially in the area of healthcare.
Medical institutions have had to rely on their own data sources, which can be biased by, for example, patient demographics, the instruments used or clinical specializations. Or they've needed to pool data from other institutions to gather all of the information they need.
Federated learning makes it possible for AI algorithms to gain experience from a vast range of data located at different sites.
The approach enables several organizations to collaborate on the development of models, but without needing to directly share sensitive clinical data with each other.
Over the course of several training iterations the shared models get exposed to a significantly wider range of data than what any single organization possesses in-house...
*********
(To read the entire article, please click on the image below)
*********
For those who are new to AI, Machine Learning, and Deep Learning, I recommend taking a look at the following article entitled "An Introduction to AI." I will refer to Machine Learning and Deep Learning as being subsets of AI. Furthermore, this article is non-exhaustive in relation to potential applications of AI to healthcare and Quantum Computing to various sectors of the economy.
The reason for the focus on AI in healthcare is in light of recent articles by a few senior medical practitioners in the US expressing concern about the role of AI in healthcare.
Some of the concerns expressed, such as the need for improved sharing of data by healthcare participants including hospitals and ensuring the highest quality in the preparation of data, are entirely valid and I take the view that the need for access to data and sharing of data by hospitals may need to become a matter of political and regulatory concern. In addition, careful evaluation of ground truth for data labelling, testing, and validation of models needs to be ensured across all AI companies offering services across healthcare.
However, I remain of the view that AI and in particular Deep Learning technology will have a major role to play in healthcare in the 2020s...
********
(To read the entire article, please click on the image below)
/