Shopping Cart
Your Cart is Empty
There was an error with PayPal
Click here to try again
Thank you for your business!
You should be receiving an order confirmation from Paypal shortly.
Exit Shopping Cart
ATABKAM Professional Services
Delivering Business Value Consistently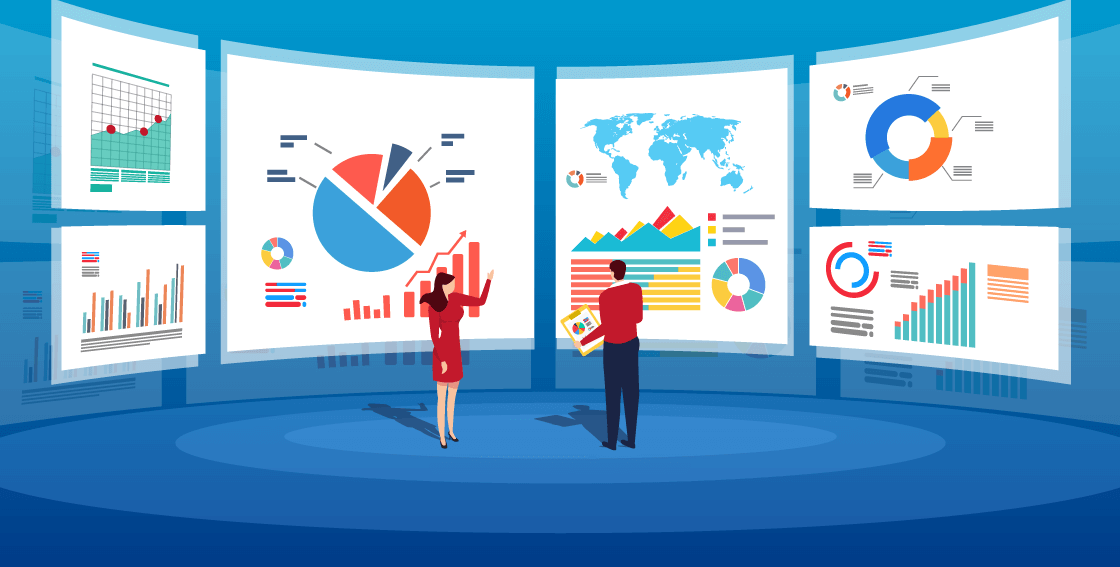 I. introduction
Data science is a fast-growing profession that uses advanced statistical and computational approaches to extract insights and information from massive and complicated data collections. Data science is important in marketing because it helps firms better understand their clients and target them with products and services.
Targeting clients effectively is critical for organizations of all sizes because it helps them to reach the right audience with the right message at the right time. Businesses may personalize their marketing efforts to specific target groups and boost their chances of success by researching client behaviour, preferences, and demographics using data science.
In this blog article, we will look at how businesses are using data science in their marketing efforts and how they are using data to better effectively target customers.
Furthermore, we will look at real-world examples of businesses that have effectively integrated data science into their marketing strategy, as well as the lessons they have learned along the way.
II. Data collection for marketing initiatives
To effectively employ data science in marketing, data on consumer preferences, behaviours, and other relevant characteristics must be collected and analyzed.
Many different types of data are routinely used in marketing, including:
 Demographic data: This sort of data comprises information about a certain population's demographic features, such as age, gender, income, education level, and location. Businesses may adapt their marketing efforts by understanding the characteristics of their target audience.
 Behavioural data: Customer activities and behaviours, including website visits, purchases, and social media interactions, are reflected in behavioural data. Behavioural data may assist organizations in understanding how customers engage with their brand as well as identifying behavioural patterns and trends.
 Transactional data: This sort of data contains information on transactions, such as purchase history and payment method. Transactional data may help firms uncover upselling and cross-selling possibilities as well as obtain insight into client purchase behaviour.
Businesses can use a variety of data sources in their marketing operations, including:
 Website analytics: Businesses may collect information about website traffic using technologies like Google Analytics, such as the pages that visitors visit, the amount of time they spend on the site, and the activities they perform.
 Customer surveys: By having consumers take surveys, businesses may learn about their preferences, habits, and brand experiences.
 Social media. Data from social media sites such as Facebook and Twitter may be used by businesses to acquire audience insights and track brand engagement.
Companies may collect and analyze data using a range of techniques and technologies, including:
 Machine learning: Machine learning algorithms can scan large information to detect patterns and trends that people find difficult to notice. This can assist in identifying consumer behaviour trends and forecasting future customer behaviour.
 Natural language processing: This technology can extract information about client preferences and emotions from text data, such as customer reviews and social media posts.
 Data visualization tools: Businesses may view and analyze data in a graphical style using tools such as Tableau and Power BI, making it easier to identify trends and unearth insights.
III. Targeting customers with data
Data science in marketing is generally used by businesses to segment their consumer base and target their marketing efforts to specific customer groups.Businesses may find qualities that distinct client groups share and generate more effective marketing campaigns by evaluating data about customer preferences, behaviours, and other relevant aspects.
For example, a firm selling outdoor equipment may utilize data to segment its consumer base based on criteria such as age, gender, region, and hobbies.The corporation might then design customized marketing efforts for each of these groups, such as email campaigns featuring various items or advertising presented to people based on their interests.
Another way for businesses to reach clients using data is through personalization tactics such as tailored emails and targeted adverts.Businesses may build marketing messages that are more likely to be helpful and engaging for each user by evaluating what consumers enjoy and how they act.
However, there are challenges and ethical concerns to consider when using data to target customers. One difficulty is the possibility of privacy concerns since firms must guarantee that consumer data is collected and used in a transparent manner that respects their privacy.
Furthermore, biases in data gathering and analysis must be avoided since they might lead to erroneous or unjust consumer targeting.
IV. Case studies
There are several instances of firms that have employed data science successfully in their marketing operations. Consider the following case studies:
 Netflix is well-known for using data science to customize user suggestions. The firm may propose material that is more likely to be of interest to each user by evaluating data on user preferences and viewing patterns. This has aided Netflix's user engagement and led to the company's success.
 Amazon: Using data science, Amazon optimizes its marketing operations in a variety of ways. For example, the corporation employs data to optimize product placement on its website and to target marketing to individual customers. Amazon uses data science to forecast which goods consumers are likely to purchase and to provide product suggestions based on prior purchases.
 Google: Google uses data science to tailor its search engine results and maximize ad placement. The organization can give consumers more relevant search results and tailored adverts by analyzing data on user search queries and browsing activities.
Lessons learnt and best practices for other firms attempting to achieve a similar result:
 To effectively employ data science in marketing, data on consumer preferences, behaviours, and other relevant characteristics must be collected and analyzed. This can help identify trends and insights that can be used to inform marketing strategy and methods.
 Use data to segment and target customers: By segmenting their customer base based on data-driven insights, businesses can better focus their marketing efforts on specific consumer categories and increase the efficiency of their campaigns.
 Use data-driven decision-making: Data science may help organizations make better marketing decisions. Businesses may make more informed decisions and achieve better results by incorporating data into their strategy and methods.
 Continuously monitor and optimize activities: It is critical to regularly measure the efficacy of marketing initiatives and use data to refine and improve them over time. This might help organizations keep ahead of the competition and continually enhance their marketing efforts.
V. Finally,
Finally, as firms attempt to better understand and target customers, the relevance of data science in marketing is expanding.
By gathering and analyzing data about client preferences, behaviours, and other relevant aspects, businesses may utilize Data Science to inform their marketing strategy and methods, resulting in more effective campaigns.
In the near future, data science will most certainly continue to play an important role in the marketing business. Businesses will have even more opportunities to employ data science to acquire insights and improve their marketing strategies as technology progresses and data becomes more accessible.
We can expect data science to be employed in marketing in even more complex ways in the future, such as by using artificial intelligence and machine learning to improve campaigns and tailor marketing messages.
Businesses that embrace data science and utilize it to guide their marketing activities will be well-positioned for success in an increasingly competitive climate.
VI. Supplemental Resources
Here are some resources for more information about marketing and data science:
• Forbes: "Data Science in Marketing: How to Use it to Effectively Target Customers" - This article addresses the importance of data science in marketing and provides recommendations on how organizations may use it to effectively target customers.
• Marketing Tech News: "The Role of Data Science in Modern Marketing". This article looks at the importance of data science in modern marketing and how it may help firms improve their campaigns.
• "Data Science in Marketing: A Comprehensive Guide" - Data Science Central. This comprehensive guide covers the principles of data science in marketing, such as data collection and analysis, consumer segmentation, and marketing optimization.
• "The Role of Data Science in Modern Marketing," HubSpot —This article examines the significance of data science in modern marketing and how it may help firms improve their campaigns and consumer targeting efforts.
• "Data Science for Marketing," Harvard Business Review: This article analyses the importance of data science in marketing and gives ideas on how organizations may incorporate it into their marketing plans.
• Columbia Business School: https://www.youtube.com/watch?v=o1bSIp65ThE : This video explores the usage of Data Science in Marketing, in a conversational format
**********
I know we're already markedly in 2022, but I thought it was still worth sharing some of my predictions on what we can expect in Data & Analytics for this year.
These predictions are largely the result of a conversation with some members of my team last month during a long car ride from Wales to London. These predictions, like the conversations that inspired them, oscillate between fun and serious....
**********
(To read the entire article, please click on the link below)
https://medium.com/geekculture/data-analytics-trends-to-watch-in-2022-8ad7ef447f34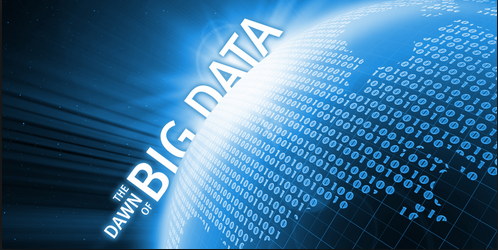 ******
Scientists at MIT and Harvard's Broad Institute and MIT's CSAIL built a deep learning network that can acquire a broad representation of molecular structure and thereby discover novel antibiotics. The resulting compound, halicin, can destroy a pathogen for which no cure has existed, and it could even help in the fight against coronavirus...
******
(To read the entire article, please click on the image below)
******
A Silicon Valley startup has completed what appears to be the first commercial freight cross-country trip by an autonomous truck, which finished a 2,800-mile-run from Tulare, California to Quakertown, Pennsylvania for Land O'Lakes in under three days. The trip was smooth like butter, 40,000 pounds of it.
Plus.ai, a 3-year-old company in Cupertino, announced the milestone Tuesday. A safety driver was aboard the autonomous semi, ready to take the wheel if needed, along with a safety engineer who observed how things were going...
*******
(To watch the video, please click on the image below)
******
In a recent speech, Forrester vice president and principal consultant Huard Smith said that the human aspect of many professions would be "all gone" by 2030 due to advances in AI and ML technology.
In this piece, I'll look at seven of the industries or positions that are currently most likely to decline over the next decade. Believe me; number seven will surprise you.
1. Telemarketers
The chances of this particular role becoming fully computerized are as high as 99.9%. This is mainly because telemarketing conversion rates are relatively low. Also, there is an expected 4% reduction in career growth expectancy across this industry over the next few years.,,
******
(To read the entire article, please click on the image below)
*********
The key to becoming a medical specialist, in any discipline, is experience.
Knowing how to interpret symptoms, which move to make next in critical situations, and which treatment to provide — it all comes down to the training you've had and the opportunities you've had to apply it.
For AI algorithms, experience comes in the form of large, varied, high-quality datasets. But such datasets have traditionally proved hard to come by, especially in the area of healthcare.
Medical institutions have had to rely on their own data sources, which can be biased by, for example, patient demographics, the instruments used or clinical specializations. Or they've needed to pool data from other institutions to gather all of the information they need.
Federated learning makes it possible for AI algorithms to gain experience from a vast range of data located at different sites.
The approach enables several organizations to collaborate on the development of models, but without needing to directly share sensitive clinical data with each other.
Over the course of several training iterations the shared models get exposed to a significantly wider range of data than what any single organization possesses in-house...
*********
(To read the entire article, please click on the image below)
/